Title: Wintr's Homecoming: Secrets
Series: Secrets, Lies, And Betrayal
Series Number: #1
Author: Jen A. Durand
Genre: Adult, Paranormal, Romance
Publisher: Durand Publishing
Publication Date: June 3, 2015
Format: Ebook
Pages: 322
Rating: 4
Please note that I received a complimentary copy of this work and chose to write a review.
Blurb From Goodreads:
Jinx Wintr was perfectly willing to be the get away driver should her friend, Nicole, decide to bolt on the eve of her wedding. Instead Jinx found herself running into old acquaintances and discovering an unwelcome surprise.
Dominic Lowell had changed. He no longer lived for the adventure. He yearned for a home. Only now he was hoping to build those things with her. Faced with the remnants of a childhood crush and the fear that history would repeat itself.
Should she continue to exist with a closed heart or should she trust the love of her wolf?
My Review:
Warning, there is a cliffhanger! It's not a huge one, but you will want the next book. This was very enjoyable, Jinx is hilarious (especially when she's drunk). She doesn't seem to have a filter of any kind, which is one of my favorite types of character. I also call dibs on Dominic, swoon. And he's a wolf, so definite bonus there! What's nice is that this story isn't really a romance story, yes, there is romance but it doesn't seem to be the main story. I like stories like this, there's suspense/mystery with a bit of romance. I look forward to reading the next book!
Author Bio: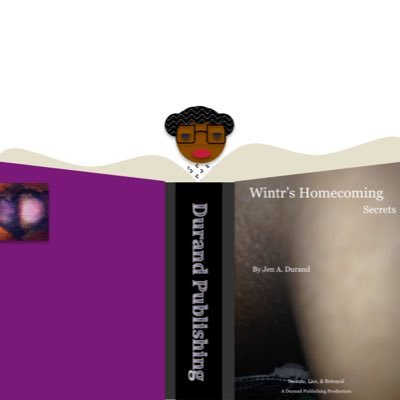 Jen A Durand was born in New York. Her parents were immigrant turned citizens. She was raised in South Carolina by a single mother. One of five children and a current graduate student, she currently lives in NY with her books and wine. She writes as a release. She loves to read and wants to contribute to the literary world by providing a different view point. Plus, she has a lot of school debt. Joking! But not really.
DON'T FORGET TO FOLLOW OUR BLOG.
.