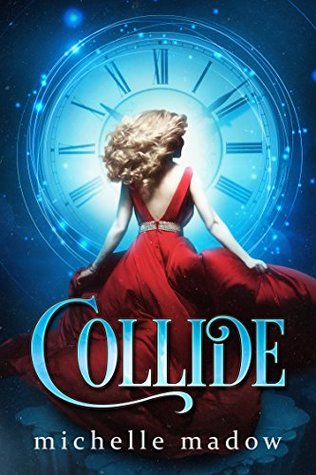 Title: Collide
Author: Michelle Madow
Genre: Young Adult, Fantasy
Publisher: Dreamscape Publishing
Publication Date: February 9, 2017
Format: Ebook
Pages: 310
Rating: 4.5
Blurb From Goodreads:
I should have died when I was shot at the Halloween dance.
Instead I woke up—one week earlier, in a parallel universe where my mom's fatal car accident six months ago never happened.
A world with my mom still in it was all I ever wanted. But in this timeline, everything is different—my grades, my friends, and even my boyfriend. I'm a stranger in my own body, and I don't like who I've become.
But one thing is the same—that shooting will still happen at the end of the week.
I'm the only one who knows. Which means I'm the only one who can stop it.
But first I need to convince someone—anyone—that I'm telling the truth… and then get them to help me.
My Review:
This was a very fast paced, exciting book. Although, I figured out who it was before it was revealed the rest of the story was very interesting. My only problem was the ending, for me there wasn't any closure and that bothers me. I want to know what happened along with why it happened. Plus some of it didn't make sense, but I don't want to give anything away so you'll have to read it to find out. The premise of the story was awesome, almost like Ground Hogs Day but instead of just repeating one day it was a parallel universe and it wasn't a continuous repeat. I really liked the characters and was torn between the two guys, both being awesome book boyfriends. I would've loved to give this 5 stars but there were just too many questions that remained unanswered, but don't let that deter you from reading it!
Author Bio: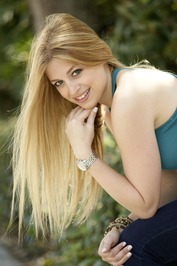 Michelle Madow writes fast-paced YA (young adult) fiction that will leave you turning the pages wanting more!
She grew up in Baltimore, and now lives in Boca Raton, Florida, where she writes books for young adults. Some of her favorite things are: reading, traveling, pizza, time travel, Broadway musicals, and spending time with friends and family. Michelle went on a cross-country road trip from Florida to California and back to promote her books and to encourage high school students to embrace reading and writing. Someday, she hopes to travel the world for a year on a cruise ship.
Visit her website, www.michellemadow.com, to get books of Michelle's for FREE!
Don't forget to follow our blog.